I had the great honor of visiting the Tomb of Mevlana Celaleddin-i Rumi , when I was in Konya, Turkey. It was a holy moment, akin to visiting the tomb of a Catholic saint.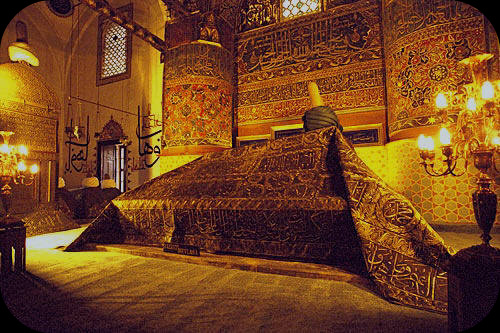 Today I found this wonderful verse of his.
God's joy moves from unmarked box to unmarked box,
from cell to cell. As rainwater, down into flowerbed.
As roses, up from ground.
Now it looks like a plate of rice and fish,
now a cliff covered with vines,
now a horse being saddled.
It hides within these,
till one day it cracks them open.