I've written a couple of posts and then erased them without publishing because I was
sort of embarrassed
by them. You see I'm
not really over my grieving yet
and well-meaning and well-intentioned friends are getting impatient with me. It's been nearly seven weeks and they are not only ready to move on, they have moved on. The fact that I'm still not over mother's death and the other things that have happened and am not fully ready to slay dragons and take on new challenges is frustrating to them.
It's a little frustrating to me, too, and it's a bit embarrassing to admit that some days it's really really hard to even get out of bed, much less face the world with a song in my heart.
Deep down, I know that it's okay to take the time I need to process the changes, but it also hard to admit that I am not one of those people who is able to get over and get on with it quickly and easily.
I think one of the reasons people want me to be all better by now is because
our modern version of Christianity likes to leapfrog from the cross directly to Easter.
In fact, sometimes I think modern Christianity doesn't even pause at the cross, but vaults to the rolled away stone at the tomb, maybe even to the Ascension into glory in one might bound. It's as if because we know how the story ends, we don't want to deal with all that messy stuff of Good Friday along the way.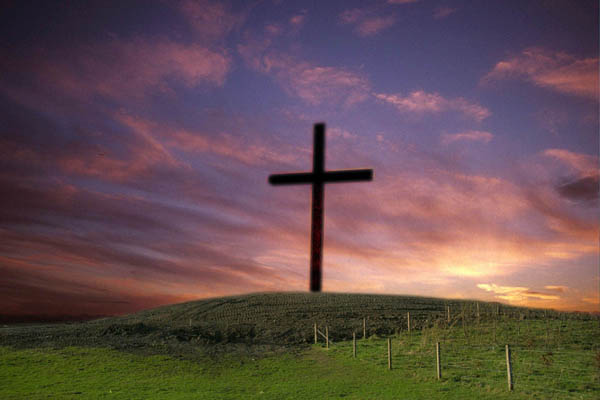 However, the messy stuff of the Good Fridays of our lives doesn't just zap away because we know there is an Easter. The cross remains, and it's a cross for good reason. The living through it is hard, painful and sometimes seems as if it will never end.
I try to assure my friends that I'm not just wallowing in self-piteous grief to be frustrating and annoying.
I'm doing all the things that you are "supposed" to do to move on
. It's just griefwalking has its own pace and route. I'm happy that, for some people, their episodes of grief were compact and completed quickly. Mine is just taking time. Time to feel, let go and then feel again. Time to remember, to cry, to buck up and then repeat the cycle.
It is getting easier and less painful, although the betrayal that I still can't quite talk about publicly (but I will as soon as I can legally) has added an extra layer to the process. When one of the griefs subsides, the other roars in to take its place.
One of the things I have learned thus far is that compassion for one's own journey is an essential aspect of getting through. I'm hoping that I am learning compassion for others as well so that
maybe one day my griefwalking will help someone else
who is feeling embarrassed because they aren't "all better" overnight.
For now, I'm working on having compassion for me.